Lots of offerings were given to the temple and the Goddess.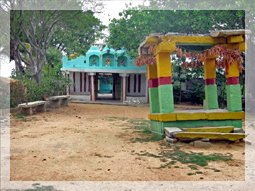 — Major temple renovation
In the year 2006 the major temple renovation was done by many contributions from many devotees and C.R.Kesava & his family, contributed majorly. Mainly the volunteree committee members Kagganti Gavi Reddy, Kallurappagari Chennakesavappa, Palyam Gopalappa, R. Narayana Swamy, priest Chowdappa supervisoed the temple repairs. Vaddi Narayanappa and his team are the contractors for the renovation work. All the villagers volunteered in their capacity to bring back the temple to its present glory.
For the temple top repair to make it leak proof Sri.G.Narayana Swamy S/o. Narasimhappa has donated 50 Bags of cement.
The entire northern wall was rebuild and pillars inside the northern wall side were properly positioned. The entire repair process was matriculasly planned with numbering system on the huge stone blocks, which could easily weigh in Tons.
Also the entire top portion of the temple was repaired, made leak-proof from rain-water and the parapet walls were reconstructed and temple was renovated to its full glory with "homas" and "Utsavas".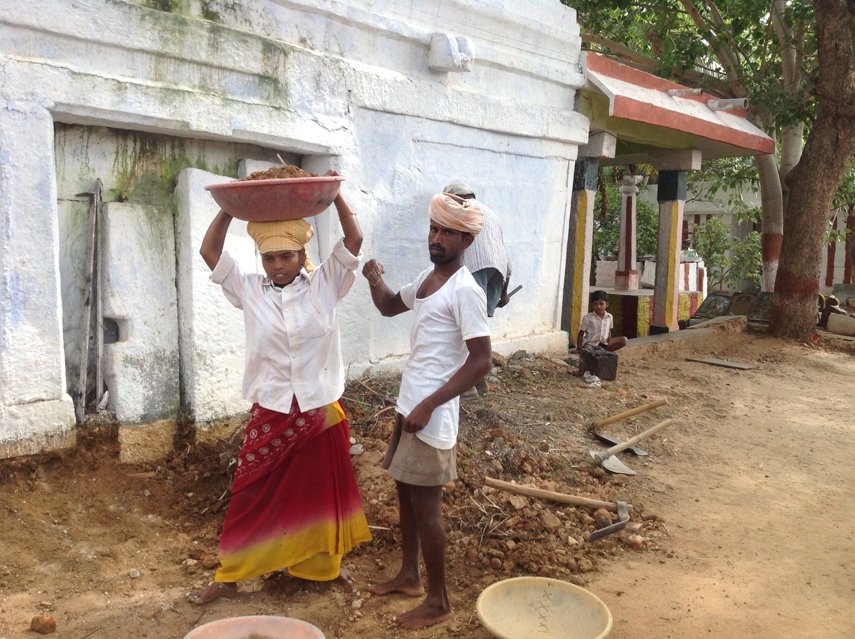 In the year 2009, the new big kitchen room within the temple premises was built by the funds donated by all devotees from Cholasamudram and Kodipalli.
— The Children's Foundation
In the Year 2010 devotee Mr.Nese Nagaraj S/o. Narayanappa of Cholasamudram donated Bronze horse to the Devi weighing around 30+ Kgs.
Electrical Musical bell system (Ghanta) sponcered by Kaganti Ramu, S/o. Kagant Venkateshappa, Cholasamudram.
UPS Battery system was donated by Nese Chinna Chowdappa, S/o Nese Gangappa, Cholasamudram.
Besides above, lots of small and misc., offerings were given to the temple and the Goddess. Since we don't have the comphresive list at this time, so please contact us with details of the offerings that were made, So that we can update here in the website.